Facial Treatments
Select an Available Option Below
Information & Advice
There's nothing quite like a facial to make you feel and look great. Working with the top brands, our assortment of facials offer everything from a quick boost to something more intensive. We'll cleanse, hydrate and exfoliate, and you'll leave feeling lighter and brighter.
**PRICES MAY VARY AT TIME OF BOOKING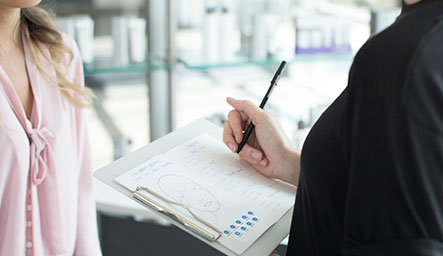 face mapping® skin analysis
Face mapping® skin analysis | 10 minutes
As part of every dermalogica skin treatment, you will receive a complimentary in facemapping skin analysis. This in depth complimentary skin analysis, coupled with discussion on your key concerns, will give you incredible personal insight into why your skin is the way it is. Leave armed with a full understanding of how to have the best skin you can have and a ton of professional tips on getting the most out of your homecare. May be booked separately as a 10 minute service with a £10 charge redeemable against products purchased.
Price: Price on Booking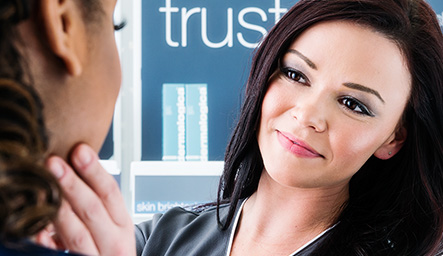 Skinsolver® | 10 minutes
This 10 minute express treatment is the ticket to glowing skin in a flash, ideal if you are new to skin treatments, need a skin pick me up or prior to a special event.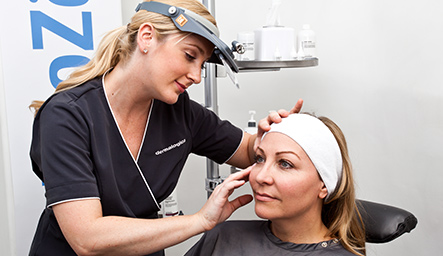 ProSkin30 | 30 minutes
Our customised treatment, on your time! Targeting your key skin concern for maximum impact in minimum time, this treatment is a firm favourite with those who have just 30 minutes want visible results and great value.
Price: £40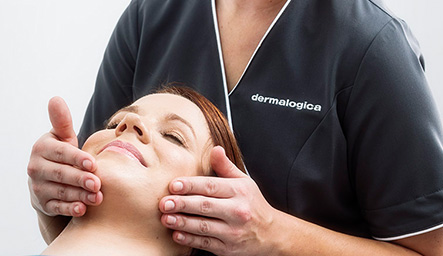 ProSkin60 | 75 minutes
The ultimate treatment, different every time. Customised with advanced product, techniques and technology in a soothing environment made for relaxation. The ideal choice for those who want a comprehensive experience to address all skin concerns and achieve healthy glowing skin.
Price: £60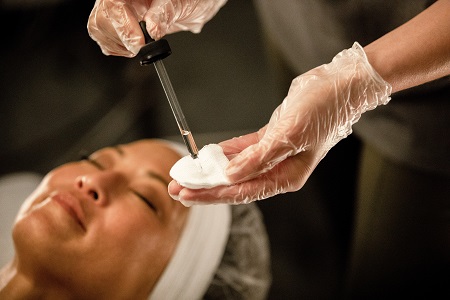 Pro Power Peel 30 | 30 minutes
Looking for a professional peel experience?
Our all-new Pro Power Peel redefines the peel experience. Our strongest and fastest peel yet, the Pro Power Peel
collection features a full suite of peel products, including Alpha Hydroxy Acids (AHAs) and Beta Hydroxy Acids
(BHAs). In this express 30-minute treatment, your skin therapist will create a customised peel to instantly
rejuvenate and refresh your skin. With a unique system of three different acids for a deep exfoliation personalised
to you, it is ideal to target lines and wrinkles, uneven pigmentation or breakouts. Price : £70.00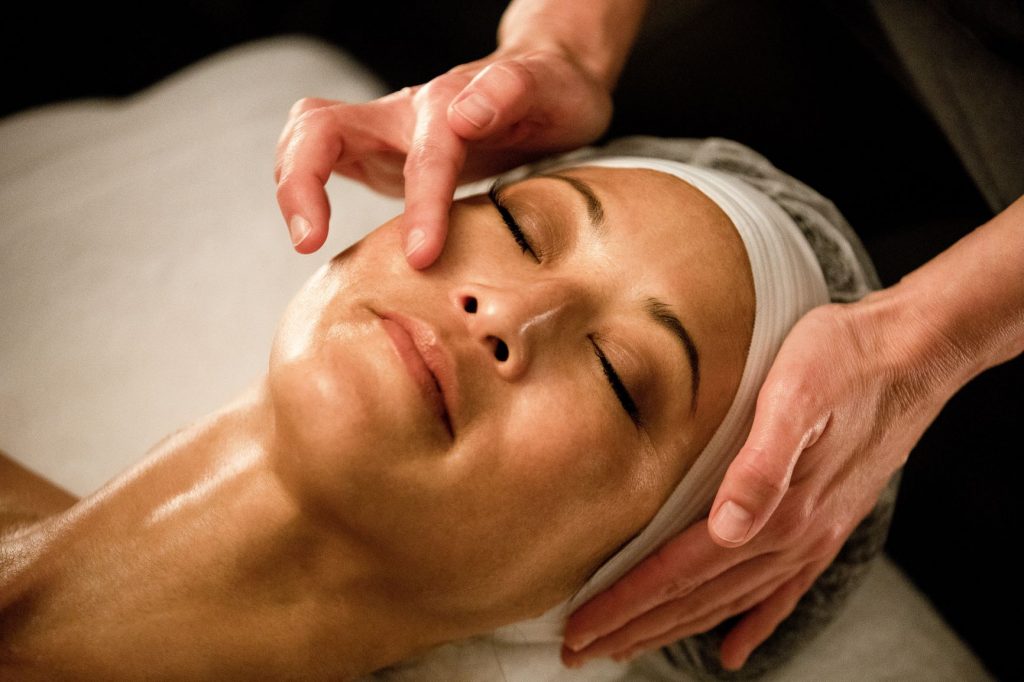 Pro Power Peel 60 | 75 minutes
Want to experience a truly transformative treatment?
This effective and customised 60-minute treatment combines the benefits of our Pro Power Peel 30 treatment with additional advanced techniques and technologies. Peel results are dramatically enhanced by a supplementary deep treatment process incorporating powerful IonActive SerumTm, a customised masque, LED light therapy and relaxing massage to ensure your skin is left clear, smooth and glowing.
You've never had a peel treatment like this before.Price : £90.00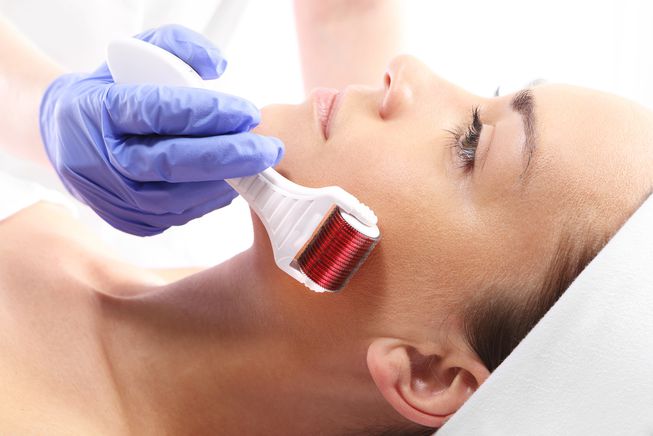 MICRO NEEDLING FACE & NECK
Price: £150.00
Micro needling works by stimulating the production of new collagen in the skin. This is achieved by puncturing the dermis with microscopic needles. The treatment utilises the skins ability to heal itself, in turn triggering the production of new collagen. In addition to treating pores, fine wrinkles, loss of elasticity, minor scarring (including acne scarring) and sun damage it also enables topical products to penetrate deeper into the skin, increasing their effectiveness.
• Stimulates collagen production
• Improves skin texture
• Reduces fine-lines and wrinkles
• Improves acne scarring
• Smooths and firms skin
• Treats pigmentation